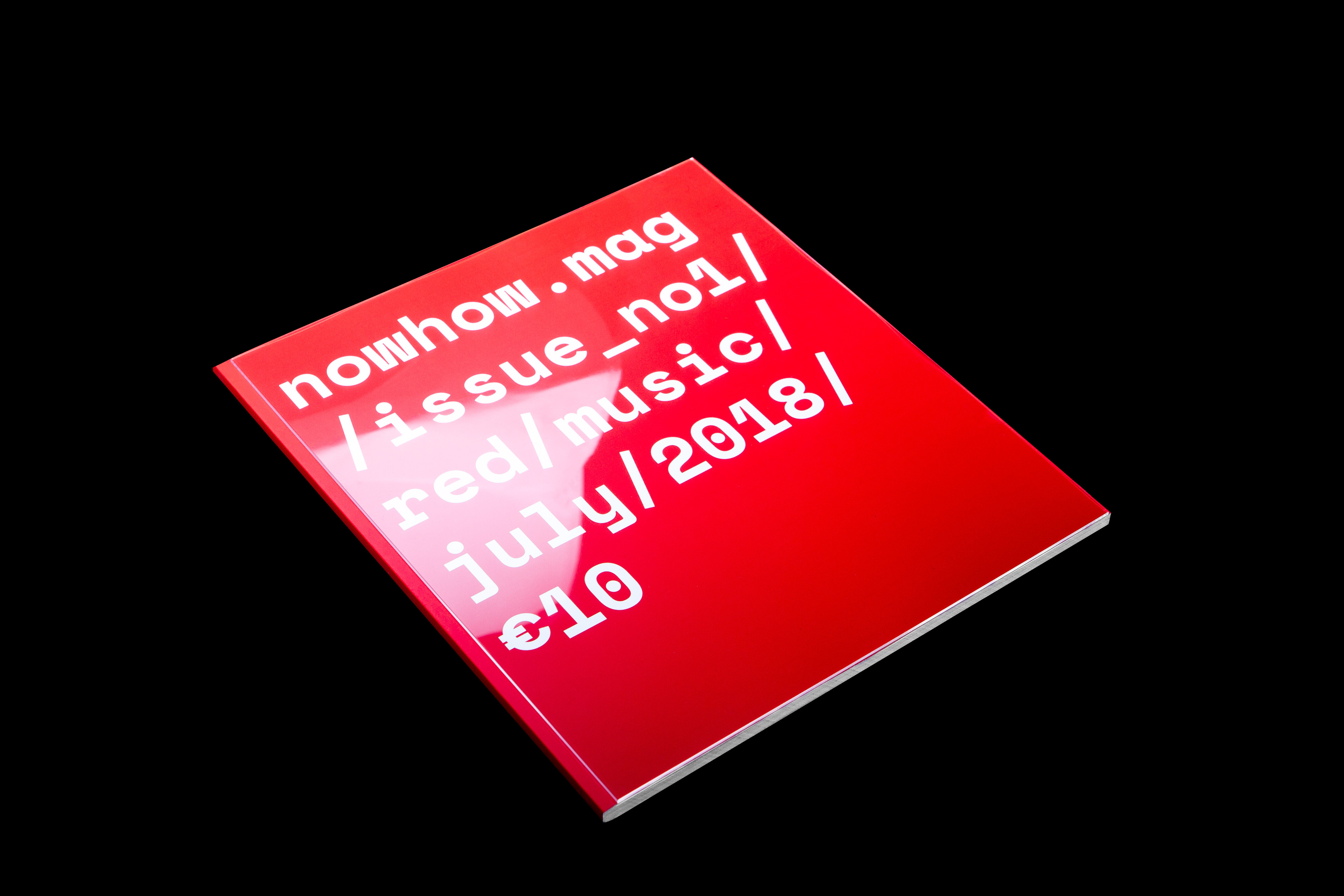 Nowhow

is a digital centre that acts as a

filter

and constant
curator to the information around us, reimagining the structure and speed at which a museum's contents can change.
The centre has a

triannual magazine

, published in two-year cycles, following its RGBCMY brand palette. 
Nowhow.mag

looks at how different aspects of our lives have been changed by

The Internet

. 
For its first (red) issue, the magazine looks at the
impact that the Internet has had on

music

; how it has
opened doors for new ways of working, birthed new practices,
new explorations, influenced how artists operate,
and created conversation with the outside world.
The digital consciousness that influences the magazine's content also shapes and translates to its physical qualities.
The magazine is large, intentionally – it is meant to be
taken seriously and to be read. Nowhow.mag is a

scaled 16:9

and has no page numbers, using tabs with its article titles 
as navigation.